UP TO PAR COMMUNICATIONS SOLUTIONS

Voice Over IP (VoIP) Solutions
Voice over IP (VoIP) is the new industry standard for voice communications, and it is opening up new channels of communication in small & large businesses. Remote offices & remote workers can be seamlessly integrated into their corporate telephone system, giving them access to key features like direct-dial extensions, voicemail, unified messaging, and audio & web conferencing services.
Organizations with multiple offices can be connected over a single voice network, a luxury that was once only available to the largest companies in the world.
VoIP makes it possible to create a unified platform that ignores the physical distance between locations, and provides a seamless user experience for those inside and outside of the organization.
If your company is expanding, relocating, or just cleaning house, VoIP is a great way to reduce infrastructure expenses. By allowing all of your voice and data platforms to run on a single IP network, it eliminates the need to run multiple cables to each workstation.
It's no wonder, then, why VoIP is the new standard. The technology has provided so many innovative solutions that it is reinventing the telecommunications industry. As voice traffic continues to migrate to data networks, it is important to choose a partner that has the expertise and ability to accomplish your organizational goals.
UTP has been a leader in voice communications and data networking for many years. We do not limit ourselves to offering a single brand and trying to fit your needs into the limitations of a single system. UTP analyzes your needs and matches you with technology offered by well-respected brands like Mitel, Toshiba, and Iwatsu.
Up to Par Technology also excels at developing a comprehensive communications plan to reduce expense or provide phased implementations. The Up to Par Technology communications team can even migrate legacy technology such as digital and analog telephones to a modern IP platform.
Unified Communications Solutions

Business relies on integrated communications to maximize productivity. To compete in the modern marketplace, you need more than a simple phone extension and voicemail box. Customers, partners, and employees expect more. With tools like simultaneous and sequential ring sequences, Unified Communications applications provide seamless solutions to address connectivity needs.
Unified Messaging allows users to monitor one application for incoming voicemail, fax, and email messages. Voicemails are delivered in .WAV format, faxes are delivered in .PDF format, and emails remain in native form. This single message store increases user productivity and makes it easier to create a universal archive.
Carrier & Network Service Solutions

Carrier & Network Services are the lifelines that connect your business with the rest of the world. Thus, you cannot overstate the importance of finding services that perform well and are provided at a reasonable cost. UTP offers voice, internet, and data services from some of the best providers in the nation. This network of providers gives the team at UTP the ultimate flexibility to analyze your communications expenses and make the appropriate recommendations.
Even if your services are performing well, we may be able to re-package those services in a way that keeps everything intact, but provides a substantial cost savings. With the opportunity to save money or improve service, the free network service assessment from UTP can make a world of difference.
Carrier & Network Service Offerings:
Local Telephone Service
Long Distance
SIP Trunk
Internet Access
MPLS
T-1
Ethernet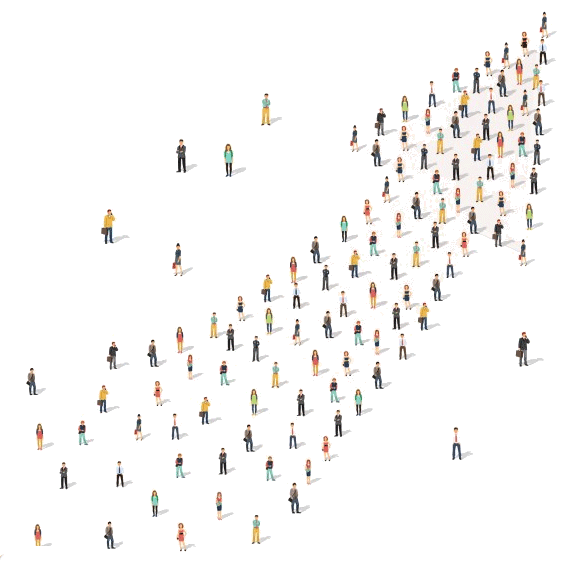 Voice & Data Solutions

Voice & Data Cabling is the backbone of any network, yet is often taken for granted. It seems so simple and straightforward, but the right cable network can make a world of difference and help you get the most of your hardware and software applications. It is the key to having a technological infrastructure that performs well, is efficient, and is scalable.
The IT professionals at Up to Par Technology specialize in designing structured cable layouts that create a world-class infrastructure. Whether you need to replace, improve, or expand a cable network, the dedicated team at Up to Par Technology can design and implement networks of any size.
Voice & Data Cabling Services
Copper Cabling (Cat3, Cat5, Cat5e, and Cat6)
Fiber Optic Cabling (Single or Multi-Mode)
Traditional Cabling (Coaxial and Traditional Cable)
Complete Wire & Distribution Management
Server Room Design & Organization
LET'S GET STARTED

We can't wait to work with you.
Up to Par Technology has the expertise and the tools to help you plan & implement the right Unified Communications applications. Take your organization to a whole new level of mobility and connectivity. We are the IT and networking partner your business has been looking for. If your business requires professional, dedicated and experienced network pros, then please reach out to us today. We can't wait to work with you!